Looking for a cheap hotel in London? London is Britain's capital and by far the largest city in the United Kingdom, with an almost infinite amount of attractions to visit and enjoy. This means that whichever one of our London hotels you decide to visit, and there are many London Travelodge Hotels to choose from, you'll never be short of something to do.
There are many Travelodge hotels in London in all the most convenient locations, and you'll find all the City's most important and most visited attractions right on your doorstep. If you're travelling to London on business you might prefer one of our central London hotels in the heart of the City, but you'll find plenty of our hotels in Britain's leafy suburbs too. And, of course, if you're looking for hotels in London City Centre that are as handy as possible for one of London's several major travels hubs, like Euston station or Kings Cross and St Pancras International rail stations, for example, you've come to the right place.
Or perhaps you simply need a budget London hotel as a stopping off point on your way to the Continent? In that case, you'll want to check out the Travelodge Hotels near the Eurostar terminal or London City Airport.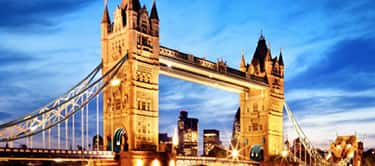 Select a hotel
Cheap Hotels in London
Travelodge currently have a wealth of conveniently positioned hotels in London City Centre. But whichever one of our London Hotels you choose, we can guarantee you an excellent rate and a great night's sleep,leaving you refreshed and ready to make the most of everything the Capital has to offer. So whether you're on business, enjoying a leisure break, or simply passing through on your way to your final destination, search here for the London Travelodge that's where you need to be, at a price you can afford.
Things to do in London
Choosing one of Travelodge's brilliant cheap hotels will put you in the perfect place to make the most of your London break. No matter which of our London Hotels you choose, we can guarantee an excellent rate and a great night's sleep. London is still an unrivalled destination for shopping, sightseeing, sporting events and for a jaw-dropping range of shows, concerts and exhibitions. The sheer number of things to do in London means there's something for everyone.
Travelodge's cheap hotels in central London will make sure you're at the heart of the action. The Southwark Travelodge Hotel is just steps away from the world famous Tate Modern and the spectacular London Eye. And don't forget the Science Museum and the Olympic Park, just a quick tube-ride away. Is bargain hunting more your thing? Our Covent Garden hotel will put you at the centre of the action with endless shopping opportunities in Oxford Street, Bond Street and Covent Garden.