Fancy a weekend break of shopping, arts and culture in the heart of London town? Our hotels near Oxford Street are perfectly placed to get you as close to the action as possible. Many famous shops and department stores such as Selfridge's stay open late, so you can shop at a leisurely pace then head for dinner. Nearby Regent Street is grand with its tall buildings and flagship fashion stores, while the beating heart of theatreland lies just around the corner. It's also a short walk to the cinemas at Leicester Square.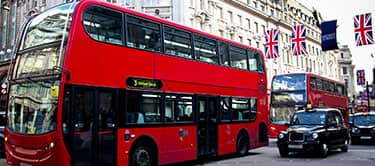 Select a hotel
Book hotels near Oxford Street
Book a hotel near Oxford Street, and it's up to you — shopping, art or theatre? Choose D. Do all three, plus exotic China Town for lunch. Our London Covent Garden Hotel is a short stroll from it all. For an art fix, nearby Trafalgar Square has elevated people-watching to an art form. It's also home to the National Portrait Gallery and the National Art Gallery. Plus, it's just a mile away from our London Covent Garden Hotel. If you've come for the theatre, London Palladium is a block south of Oxford Street. It's home to more Royal Variety Performances than any other theatre. Judy Garland, Bing Crosby, Ella Fitzgerald — they've all performed there. After the show, it's just a 20-minute walk back to our London Central Marylebone Hotel. 
Things to do near Oxford Street
Now, for something quintessentially English, take a short half-mile walk from our London Central Marylebone Hotel to Lords Cricket Ground. It's the birthplace of the sport, and a tour is a must for anyone who wants to understand the history of British sport we invented but still haven't perfected. And if it starts to rain (50/50 chance?), just 5 stops away on the Bakerloo line to Picadilly Circus, you'll find the cinemas of Leicester Square. After the show, our London Covent Garden hotel is a short walk and one hundred cafes away.