Set on the River Thames and close to an abundance of happening events, London City is a popular destination all year round. From music venues to an array of theatres, museums, art galleries and eateries, there is an attraction to suit all. If you're looking for somewhere to spend an exciting few days with friends or family, London is a popular choice. When you stay in one of our hotels near London City Airport, you'll find yourself surrounded by an abundance of fascinating attractions and near London City Airport terminals.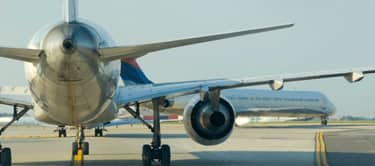 Select a hotel
Book hotels near London City Airport
Book one of our London City Airport hotels and discover more about our energetic capital, home to attractions such as the Emirates Air Line Cable Car. With cabins running every 30 seconds, this is not only a great way to travel across the river; it's a great opportunity to admire the city views. The O2 is also close by, situated three miles from our London Covent Garden hotel, it is here you'll be able to watch a variety of musical acts and prevalent performances. Greenwich Park, another top attraction, is situated eight miles from our London Central Kings Cross hotel. Home to miles of green space, the observatory and a busy calendar of events, this is a great place to spend a sunny day with the entire family.
Things to do near London City Airport
When you stay at one of our Hotels near London City Airport you'll discover there is so much to see and do when visiting London City. Cutty Sark, a historic ship built in 1870 and a popular tourist attraction was one of the last tea clippers to be constructed and was also one of the fastest of its kind. The Museum of London Docklands is also nearby and tells the story of London's prevalent shipping trade. This educational, free attraction is a must-visit if you're wishing to learn more about this area's vibrant maritime past and the growth of the Docklands.